SPRING 2022 SEASON INFORMATION


Please Support OUR SPONSORS
Registration is CLOSED.
Our season is underway - For schedules and standings, use the
blue buttons to the left.
Regular season practice schedules are below
See our FREQUENTLY ASKED QUESTIONS page.
Information sheet is available for reference here.
Didn't find the answer? Have more questions? Send us an email.
Follow Hudson Youth DekHockey on Facebook & Twitter

Thanks to our Sponsors for their support
REGULAR SEASON PRACTICE SCHEDULE
FRIDAY EVENINGS
NEAR END
FAR END
6:00 PM
GT Building Corp (P)
Cuteness & Chaos Captured (P)
7:00 PM
Hudson Fire (P)
T. D'Amato Excavating (B)
8:00 PM
Ross Mortgage Co. (B)
Hudson Fire (B)
SATURDAYS
5:00 PM
Penguin All Stars
SUNDAYS
8:00 AM
9:00 AM
Hudson Recreation (P)
10:00 AM
Pelletier & Sons
Trucking & Disposal (B)
11:00 AM
Ideal Video Strategies (P)
12:00 PM
1:00 PM
2:00 PM
3:00 PM
4:00 PM
Tribune Construction (P)
Hudson Police (B)
5:00 PM
Penguin All Stars
6:00 PM
Interested in Refereeing, Scorekeeping, or working in the shack?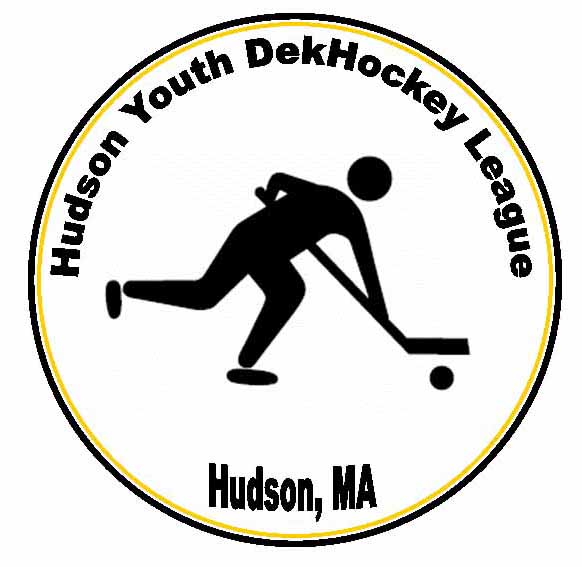 Hudson Youth Dek Hockey is a 501(c)(3) non-profit organization.